A Forex broker can be described as an intermediary between the "interbank" and you. The term interbank refers to a network of banks trading between each other. A typical Forex broker will provide you a price from banks with which they maintain relationships. A number of Forex brokers utilize multiple banks for the purpose of pricing. They try to provide the best price to you.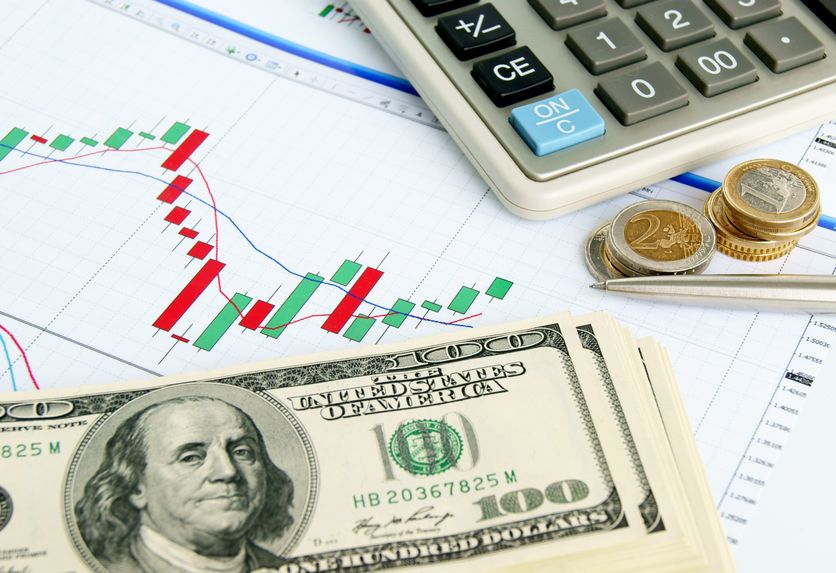 Copyright : Denis Demidenko / 123RF Stock Photo
Opening Forex trading account
Opening an account with any Forex broker is similar to opening a bank account. It needs identity verification and assorted paperwork. The complete process takes a number of days. However, if you only want to gain knowledge in the field, demo accounts are also offered by a number of Forex brokers. Only minimal information is to be provided to open such demo accounts. You could practice the trade until you are confident enough to begin with actual money.
Provide leverage
Every account gives you the Forex leverage ability and the amount fluctuates in the region from 10:1 to even 1000:1. The ratio 10:1 means that for each $1 in the account, there is $10 to trade. You can make exponential profits, and also major losses. Forex brokers are required to disclose it by law. It is generally done through fine print.
Balances
There are two balances when trading and working with any Forex broker. One balance is the actual balance, and does not include the open trades. The other balance refers to the balance you will have in case you close all trades. The second balance is termed net balance.
Spread
At the time trading with any broker, the latter passes it to the market on your behalf. During the process, brokers give you a price which is a little different compared to the price they can get. It is termed collecting the spread. It is a kind of commission which, from the point of view of the trader, mostly transparent. You must keep in mind, however that, the commission is extracted from the trade size of the leverage and not the balance size of the account.
Role of the Forex broker
The existence of Forex brokers hinges on the fact that they are there to connect you with banks which sell and buy currencies. The brokers must follow a set of rules. Certain processes are needed.
Selecting a Forex broker
Forex brokers compete among each other and many of them offer unique advantages and features. Selecting a broker is not easy, even if you are an experienced trader. There are a number of important aspects like capitalization and regulation that symbolizes the competence and reliability of any broker. This is quantifiable if a few objective criteria are met.
Things to know
Regulation of the Forex broker: All countries do not regulate in the same manner. Regulatory environments are also different in case of financial registration. It is vital for you to select a broker whose activities are subjected to oversight by regulatory agencies. Do find out of the broker is subjected to regulation in an off-shore country or not. It should be noted that off-shore countries have a relaxed attitude towards registration requirements.
Reliability of the trading platform: Depending on the individual's software and hardware characteristics, one could prefer either a web based application or a desktop application. You should find out which of the two suits you better and adopt it. It is also important that the trading platform does not crash frequently.
A Forex broker is an important cog in the chain for Forex trades. It is important that you choose a broker with whom you are comfortable.